Face it, computers are just hunks of metal and plastic. If not for their ability to manipulate data they would make great paperweights!

Computers are machines, and like any other mechanical and electrical creations, their lifetime is finite. Eventually a computer's hard drive WILL fail. It's when, not if. Regular backups must be done to protect your data.

Would you be able to conduct business as usual without your information? Would you know how (or even who) to contact regarding customer orders and delivers? Be able to contact leads and make new sales? How long would our business survive if data recover was not an option?

VisionTek Systems knows that your data is the lifeblood of your business. Our cloud backup service ensures the safety of your most valuable possession. Your data.

It's not enough to have data recovery at your facility. If your office was damaged or destroyed, your data backup files would be gone as well. With a copy securely off-site, your business can still access data, even if your physical location is completely destroyed. While this scenario might not be likely, there are plenty of other threats to the security of your information, such as hackers, employee negligence, and system crashes, which could cause your productivity to come to a halt. Don't risk it. Get proper data protection for your company. Today.

VisionTek Systems offers safe and secure data protection plans to guard your important business information from loss due to hackers, mechanical failures, system errors, and more.

Contact VisionTek Systems' data recovery experts today. We'll work with your business to find the best data recovery solution for you.
If your IT infrastruction were suddenly down due to theft or a natural disaster, would you have a data backup and recovery strategy?

VisionTek Systems offers complete data recovery and data protection programs for small and mid-size companies.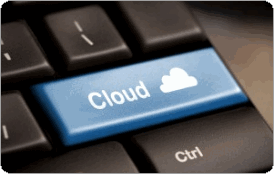 Copyright © 2010-2017 VisionTek Systems, Inc. All Rights Reserved.