Let VisionTek upgrade your phone system with a 3CX Solution, a best-of-breed IP Phone System that can completely replace your current phone system.

3CX Phone System for Windows is a software-based IP PBX that replaces proprietary hardware based phone systems (PBX/PABX). The 3CX IP PBX has been developed specifically for Microsoft Windows and is based on VoIP standards -- making it easier to manage and allowing you to use any SIP phone (software or hardware).


VisionTek's 3CX VoIP Solution offers numerous benefits:


• Easier to install and manage via web-based management console. Easy
phone system management!
• Far less expensive to purchase and expand than a hardware-based
PBX/PABX.
• Improve productivity with presence, desktop-based call control, and
extension management.
• Unlimited extensions and phone lines.
• No need for separate phone wiring
¾
the phone system uses your existing
computer network.
• Delivery mobility by allowing employees to work from home using a remote
extension.
• Choose between popular IP hardware phones or softphones
¾
no vendor
lock-in.
• Receive and make calls via the standard PSTN using VoIP Gateways or cards
• Save on monthly call costs using SIP trunks or VoIP providers.








Key Features:


• 3CX MyPhone
¾
Desktop Call Control
• 3CXPhone for Windows
¾
VoIP Softphone
• 3CX Management Console
¾
A Web-based management console for easier phone system administration.
• BLF
¾
Set presence and eliminate phone tag.
• CRM Integration
¾
Launch calls directly from your favorite CRM (Microsoft Outlook, Salesforce.com, Sage Act!, Microsoft Dynamics, and SugarCRM)
• 3CX Bridges
¾
Connect branch offices seamlessly
• 3CX Tunnel
¾
For easy remote connections
• Fax server for receiving faxes
• Unified Messaging
¾
Receive voice mail and fax via email
• Unlimited auto-attendant/digital receptionist
• Phone provisioning
• Paging and intercom
• Call forwarding with advanced rules by caller ID, time, and type of call
• Call queuing, recording, conferencing
• Call park and pickup


Discover the Advantages of a True VoIP IP PBX with the 3CX Phone System

"Desktop control and unified messaging features have drastically improved team communications - and 3CX delivered these featurs in an easy and manageable way." said Bill Peters, Head of IT, Team Lotus
"3CX was remarkably flexible and easy to install. It was also extremely simple to manage. Being able to run 3CX on Windows Server offers great peace of mind." - IT Manager, Dustin T. Adam, RE/MAX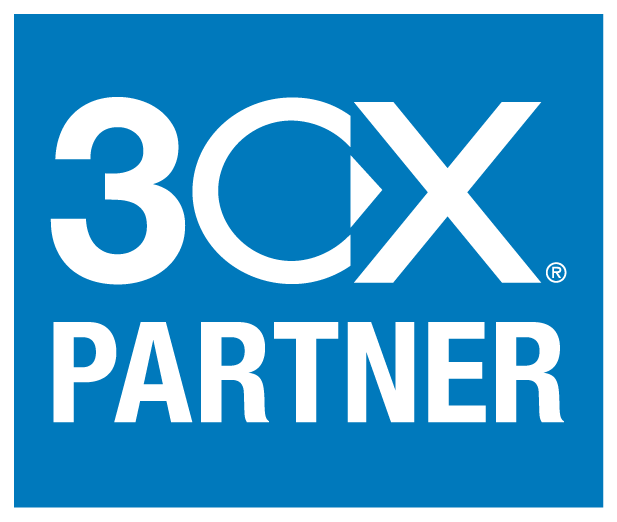 Copyright © 2010-2017 VisionTek Systems, Inc. All Rights Reserved.