VisionTek is your local source for service and support. Our goal is to provide you with with local, friendly, and affordable alternatives to the other computer repair outlets.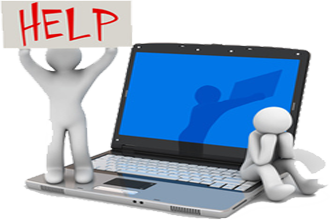 Computer Security

There are many worms and viruses all across the internet trying to spread by taking advantage of insecure computer systems. If you have a cable modem, you are a target. Call us today and we will help you lock your system down tight.

Computer Software

Is your computer running sluggishly? Are pop-up ads driving you crazy? Does your computer have a virus? We can erase unwanted programs and give your computer a tune-up.

Computer Hardware

Does your computer need more memory? Is your hard drive full? Would you like to add a DVD burner? We can handle any hardware issue you are having.

Networking

Did you buy a wireless networking system and can't make it work? Are you sure your wireless network is secure? Having trouble with a router? Don't have a network, but need one? We can build you a network from the ground up or repair and configure the one you already have.
VisionTek values your time and money, and has the knowledge and ability to ensure that each is spent wisely. Our methods are efficent and our explainations of your computer's problems are direct and easily understood. When it comes to troubles with your computer, VisionTek is your reliable local repair solution.

Although we can fix just about any computer issue you are having, if the computer is too old or not worth fixing, we will let you know before we service it and recommend the most cost effective replacement option available to you.
Getting your computer repaired couldn't be easier! We will schedule a pick-up and delivery around your schedule. If you are in a 10 mile radius we will pick-up and deliver your desktop or laptop at no additional charge.

If you are in a 10-20 mile radius a one way trip is $20 or a round trip is $35.

If you are in a 20-30 mile radius a one way trip is $30 or a round trip is $55.
Pick-Up and Delivery Is Available


Copyright © 2010-2017 VisionTek Systems, Inc. All Rights Reserved.